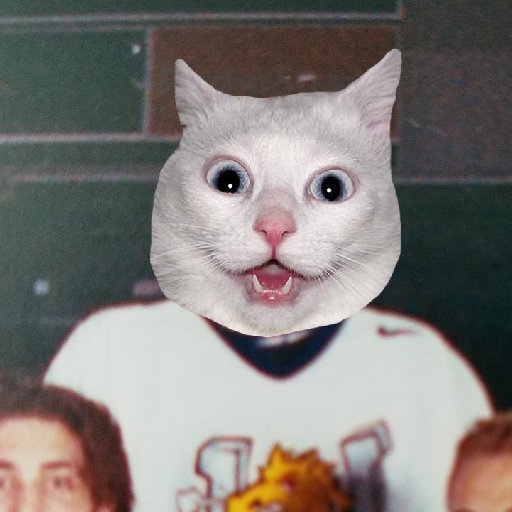 Tonight, the Barrie Colts will be hosting #OverdriveNight at the Barrie Molson Centre before their game vs the Soo Greyhounds.
The team will be honouring Colts "legend" Bryan Hayes who played with the Ponies in the 2000-01 season and a few games the following season.
Before the game, you can head down to BMC to watch a live viewing of TSN's 1050 Overdrive with the man himself, as well as former NHLer's and hosts Jamie McLennan and Jeff O'Neill.
Basically, the team is trolling him and will be presenting all three guys with jerseys. Here is a breakdown of how this came about per the
Barrie Colts official site
.
Bryan Hayes from the show is a former Barrie Colt and played just 47 games with the club, recording an incredible 1 point with the hockey club. We will be honouring him with his official #4 Barrie Colts jersey with a "C" on it. Hayes will be joined by fellow co-hosts and former NHLer's Jamie McLennan and Jeff O'Neill as they drop the puck to kick off the game. This whole event started as a joke with a poll that was posted on TSN1050's twitter account that was asking which jersey Jeff O'Neill would wear down the ski hills this winter and the Bryan Hayes jersey won the poll by a large margin. We eventually negotiated with them to get three jersey's with "Hayes" on the back and we will be presenting them their jerseys before Thursday's puck drop. This event has drawn a lot of attention over social media and we are expecting a huge crowd against the Sault Ste. Marie Greyhounds as we honour the former Colt in a joking matter and make this night one to remember in Barrie. Tickets are still available to purchase for the game. Get your tickets

here

.
So be sure to come out and celebrate the 319th highest scorer in Colts history. Here are some fun numbers about where he ranks in team history. (You know, since everyone else is trolling.)
319th most points in team history, though split with several other players.
20 of the players above him in all time points leaders are goalies.
Even the official page had to use his image from a team picture, because apparently nobody took his picture while he was a Colt. (Or, cameras weren't owned by everyone then?)
That is it... We just wanted to add another line so it appeared that a list was required..
Though we have followed the teams lead in having fun, at the end of the day, Bryan and the other guys at the show have helped raise a lot of attention and interest in this game, and anyone that helps the OHL, and the Colts get more exposure is a friend of ours!
Here is what you need to know about tonight's event. 4:00 to 5:30, you can go to BMC and watch Overdrive Live FREE at Horsepower Grill. After 5:30, a ticket will be necessary to enter and take part in the event.
Here is some of the fun on social media leading up to tonight's game!
— Barrie Colts (@OHLBarrieColts) September 26, 2017
— Barrie Colts (@OHLBarrieColts) September 26, 2017
— Darren Dreger (@DarrenDreger) September 27, 2017
— Darren Dreger (@DarrenDreger) September 27, 2017
— Bo Murray (@bobbywmurray) September 27, 2017
We would like to thank Bryan Hayes and the others at TSN for not only having a sense of humour but also giving our Ponies some love and exposure. (GLARES AT SPORTSNET)