Tonight the
Barrie Colts
are home to face the
Ottawa 67
's for the third of four meetings this regular season. So far the series is split at a win a piece. Barrie took the first game with a 7-5 win at TD Place while Ottawa responded with a 7-3 win on November 19th at
Barrie Molson Centre
. Barrie had a fairly strong performance in the last game even though the score doesn't reflect that. The team generated a lot of shots, out shooting Ottawa 47 to 30 but that was mainly because they had 8 chances with the man advantage which is where they scored 2 of their goals. Penalty kill hurt the team, allowing 3 goals on 5 Ottawa power plays.
Christian Propp
got the start but was pulled 6:35 into the 3rd period. He allowed all 6 goals on 27 shots. Olivier Lafreniere was outstanding in goal for Ottawa making 44 saves on 47 shots faced.
Anthony Stefano
managed to put up a goal and an assist for the Colts in the loss while captain
Cordell James
and
Kirill Nizhnikov
both scored a goal each. Tye Felhaber was outstanding for Ottawa scoring a hat trick earning him the 1st star of the game, while forward Artur Tyanulin had a solid night scoring a goal and adding a pair of assists. Former Barrie Colt Kyle Auger didn't score which breaks the old rule of players lighting up their old teams when they return but he did manage to put up a shot on goal and ended the night with a +2.
Ottawa is coming off of a 3-2 win over
North Bay
this past Thursday night. Ottawa didn't have a strong night but luckily for them North Bay was worse. The 67's only put up 25 shots compared to the Battalion's 42. Ottawa's strongest effort came in the 2nd period where they got 12 shots on goal (half the total production over the game) and two of their goals. Ben Evans and Drake Rymsha got the goals in that period, while Artur Tyanulin got the teams only other goal in the 1st period. Jared Steege had a great night for Ottawa earning an assist on all 3 goals which earned him the first star of the game. Olivier Lafreniere was solid in goal for Ottawa making 40 saves in his sixth win of the season.
Here is a GIF of the duration of the last Barrie game VS. Owen Sound here in Barrie from Thursday night.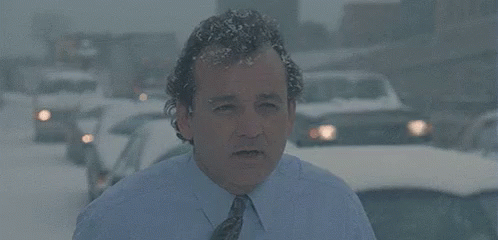 Okay, this actually is just a couple of flakes compared to what Barrie got
The game was cancelled due to severe white out conditions. And highway 26 was closed. And I am pretty sure they are still digging out Barrie Molson Centre.
The teams last game almost a week ago when they played
Owen Sound
. Here is a GIF of that game..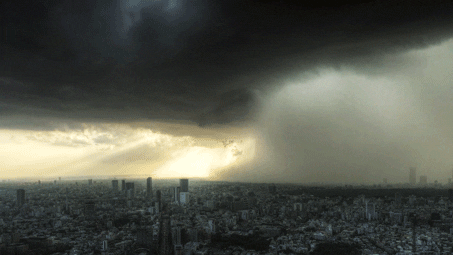 Yeah, we got jokes but this actually isn't far from what happened. Just imagine that the Colts are the town and the Attack are the hell storm that runs over the town. Barrie was walked over 6-1 in that game. They could have ended it 7 minutes in after Jonah Gadjovich put up the Attacks second goal of the night. Barrie won a third of the faceoffs in the game and only got 29 shots on goal. 0 for 2 with the man advantage, allowed a goal on their only penalty kill, and Christian Propp didn't have his best start getting pulled after letting in 4 goals on 18 shots in the 1st period.
Lucas Chiodo
got the teams only goal.
Keys to Success: In the teams win over Ottawa, the managed to out shoot them heavily (34-24), took half the faceoff wins (which they struggle with), and were good on special teams (2 for 7 on PP, 0 for 7 on PK). So, they should try and do that again!
Players to Watch: Lucas Chiodo has really been great and is making a run to catch Anthony Stefano as leading scorer on the team. Both players have 10 goals which is second on the team. Captain Cordell James leads with 12,
I would look for David Ovsjannikov to get the start. Puck drop is set for 7:30 at BMC.