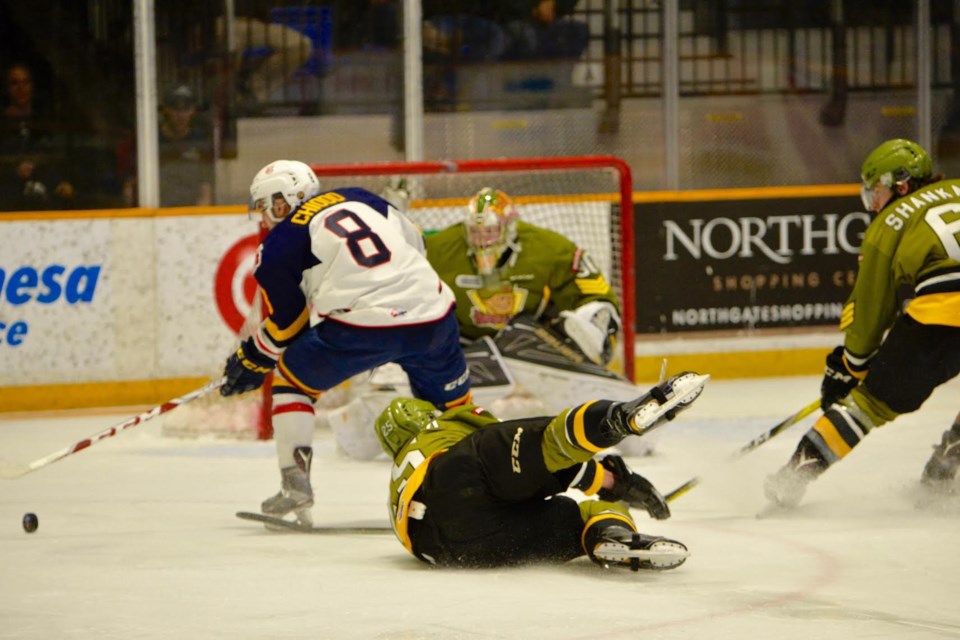 Photo by Tom Martineau.
8
days until the start of the Barrie Colts 2017-18 regular season!
Lucas Chiodo wears
8
for the Barrie Colts. Drafted by the Colts 293rd overall at the OHL Priority Selection Draft, Lucas spent the 2014-15 season with the Barrie Colts Midget AAA of the ETAHL. Over 55 games he scored 38 goals and 54 assists for a 92-point total. He also saw a pair of games with the Colts and almost a handful of games with the Toronto Jr. Canadiens.
2015-16 would see Chiodo his rookie campaign with the Ponies. He scored a goal and added 9 assists, while serving 10 penalty minutes. Last season would see him make great strides in his game and he became a top guy on the team, competing in 68 games and posting 22 goals and 31 assists. 53 points was the second most on the Colts last year. Only Anthony Stefano would score more with 56.
After the season, we held our first ever '
Pony Awards
' where we would name winners of a few awards. Lucas would be named the winner of our first Colin Behenna Award which we will award annually to the teams most improved player.
Chiodo has played in two pre-season games this year and has a goal and an assist with 4 shots on goal. Lucas really stepped up his game this year and with a stronger supporting cast, there is no reason for him not to see an increase in production. I would look for him to really step up in a leadership role on the team, especially with all the young talent coming in.
How do you think 2017-18 will be for Chiodo?
The Barrie Colts home opener is Thursday, September 21st when the host the Ottawa 67's.